In English s'il vous plaît !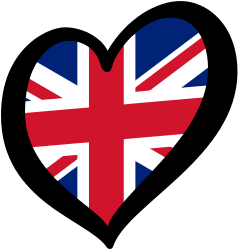 Cyprus appeared in the Eurovision Song Contest in 1981 and did not obtain good results since 2004.
This very same year, the country grabbed the 5th place in the Contest with Lisa Andreas and her ballad « Stronger Every Minute ». This was the country's best position until today (reached twice in 1982 and in 1997).
Take a dive, into my eyes
Yeah the eyes of lioness
Feel the power, they ain't lying
A little look, a little touch
You know the power of silence
Yeah, keep it up, keep it up
I was looking for some high, high highs, yeah
Till I got a doze of you
You got me pelican fly, fly, flyin'
'Cause I'm way up and I ain't comin' down
Keep taking me higher
Ah yeah ah yeah ah yeah
Yeah ah yeah ah yeah
'Cause I'm burning up and I ain't coolin' down
Yeah I got the the fire
Ah yeah ah yeah ah yeah
Yeah ah yeah ah yeah
Fuego (Hey)
Fuego (Hey)
Ah yeah ah yeah ah yeah
Yeah ah yeah ah yeah
Fuego
Take me in, take a breath
Ain't no hidden agenda
What you see is what you get, yeah
I was looking for some high, high highs, yeah
Till I got a doze of you
You got me pelican fly, fly, flyin'
'Cause I'm way up and I ain't comin' down
Keep taking me higher
Ah yeah ah yeah ah yeah
Yeah ah yeah ah yeah
'Cause I'm burning up and I ain't coolin' down
Yeah I got the the fire
Ah yeah ah yeah ah yeah
Yeah ah yeah ah yeah
Fuego (Hey)
Fuego (Hey)
Ah yeah ah yeah ah yeah
Yeah ah yeah ah yeah
Fuego
Boy, your love is like wild, wild fire
You got me pelican fly, fly, flyin'
'Cause I'm way up and I ain't comin' down
Keep taking me higher
Ah yeah ah yeah ah yeah
Yeah ah yeah ah yeah
'Cause I'm burning up and I ain't coolin' down
Yeah I got the the fire
Ah yeah ah yeah ah yeah
Yeah ah yeah ah yeah
Fuego (Hey)
Fuego (Hey)
Ah yeah ah yeah ah yeah
Yeah ah yeah ah yeah