L'émotion véhiculée par la chanson « You Let Me Walk Alone » a touché le public et encore plus le jury professionnel.
L'Allemagne a terminé à la 4ème place avec 340 points.
In English s'il vous plaît !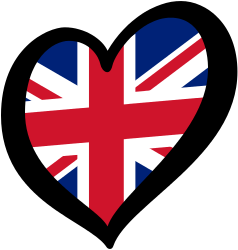 Germany obtained an excellent result in Lisbon. This is a nice revenge after 3 years in a row at the bottom of the ranking.
The emotion conveyed by the song « You Let Me Walk Alone » touched the audience and even more the professionnal jury.
Germany ended 4th with 340 points.
I'm a dreamer, a make believer
I was told that you were too
I love the silence and a clear horizon
And I got that all from you
Every now and then I'm drawn to places
Where I hear your voice or see your face and
Every little thought will lead me right back to you
I was born from one love of two hearts
We were three kids and a loving mom
You made this place a home
A shelter from the storm
You said I had one life and a true heart
I tried my best and I came so far
But you will never now
'Cause you let me walk this road alone
My childhood hero will always be you
And no one else comes close
I thought you'd lead me when m life's misleading
That's when I miss you most
Every now and then I'm drawn to places
Where I hear your voice or see your face and
Every little thought will lead me right back to you
I was born from one love of two hearts
We were three kids and a loving mom
You made this place a home
A shelter from the storm
You said I had one life and a true heart
I tried my best and I came so far
But you will never now
'Cause you let me walk this road alone
Whoa, oh oh
Whoa, oh oh
Whoa, oh oh
I was born from one love of two hearts
We were three kids and a loving mom
You made this place a home
A shelter from the storm
You said I had one life and a true heart
I tried my best and I came so far
But you will never now
'Cause you let me walk this road alone