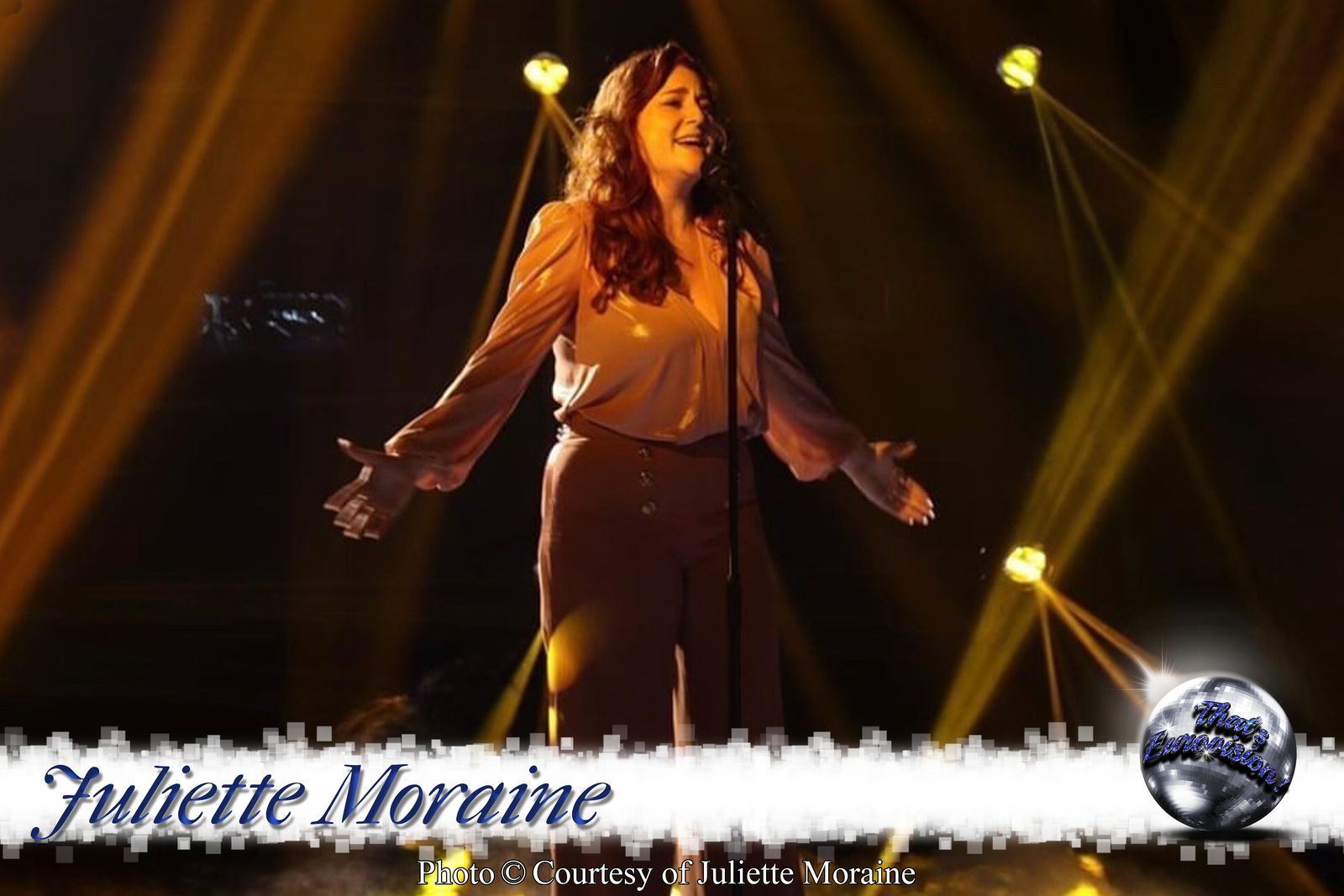 Juliette Moraine was part of the 12 artists who tried themselves to represent France during the Eurovision Song Contest that will take place in next May in Rotterdam.
She reached a beautiful second place with « Pourvu qu'on m'aime » as well as the heart of numerous TV viewers.
Juliette accepted to answer our questions. We invite you to discover a true, authentic and human artist.
Interview made February 9th, 2021
That's Eurovision ! : Hello Juliette, welcome in the great Eurovision family!
Juliette Moraine : Thank youuuuuu!!
That's Eurovision ! : How do you feel after the « Eurovision France – c'est vous qui décidez ! » selection?
Juliette : A bit of nostalgy, it was a mad adventure, I had a great moment. Mad because I was discovering the Eurovision world, the Eurofans, all this new world I had so much pleasure to discover. So I am serene and nostalgic.
That's Eurovision ! : Is it because you had a lot of people around you, and then everything stopped?
Juliette : Yes that's it, even if I am used to it, I tour a lot with my musical. Each time I'm back in Paris, it's the same thing : it's a bit sad to be back at home!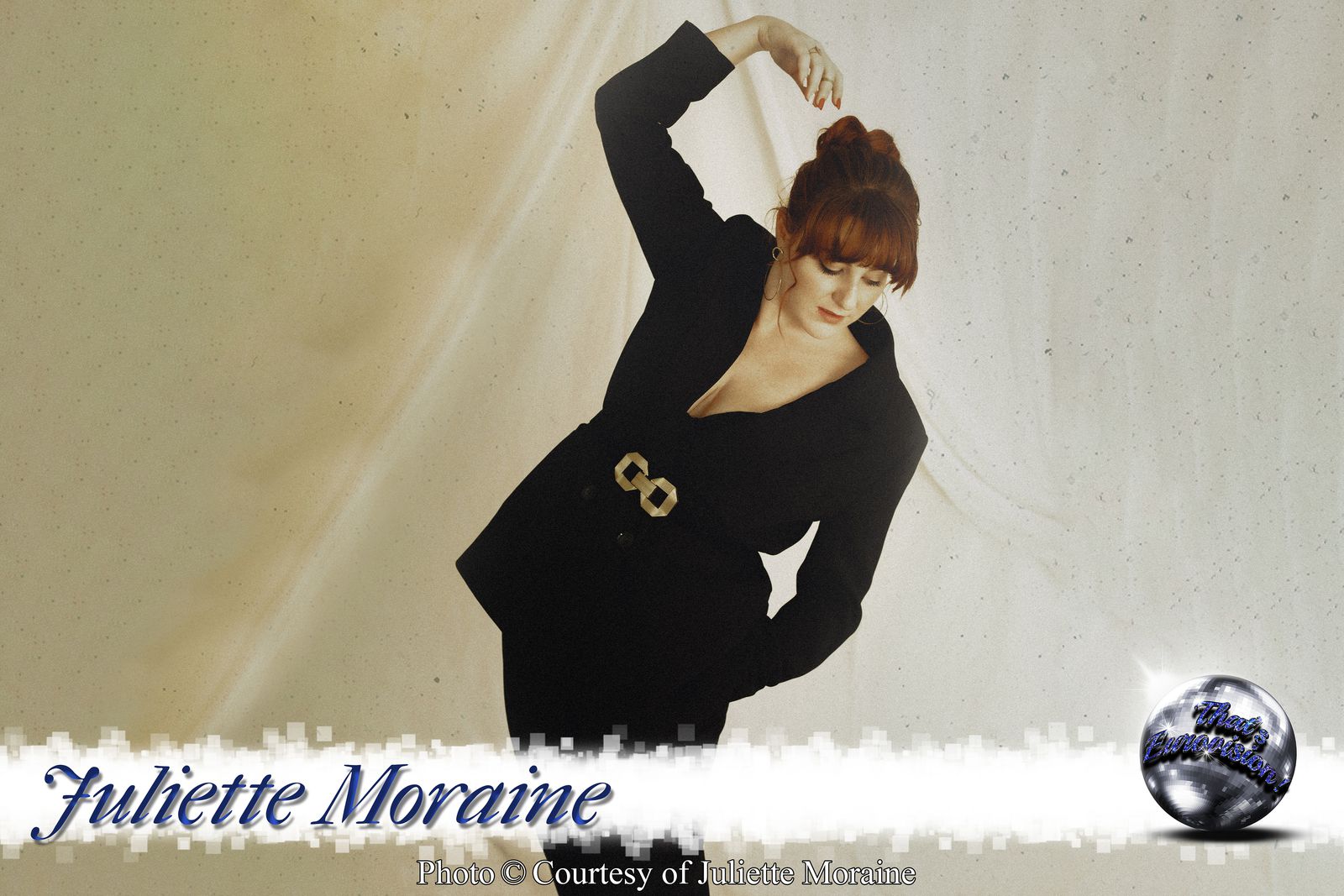 That's Eurovision ! : In this dark period, you and the other 11 artists offered us a beautiful break.
Juliette : It did so good to us, it's difficult to part from each other, we can't help calling us, we want to meet again. I had Barbara on the phone in the afternoon…
That's Eurovision ! : You became good friends, closer and closer?
Juliette : Yes! The artists and the persons who organised the audition, we all couldn't believe it. They made their best to make us feel « human », they could'nt have imagined that we would have got on so well. We also do that job for that, for sharing.
When you take part in a Contest and that there is no animosity or jealousy, it's royal.
That's Eurovisioin ! : Who is Juliette Moraine? Which are your geographical and musical roots?
Juliette : I am from Burgundy, I grew up there. As soon as I passed my A-levels, I went to United States, to learn English actually. I did not know that much what I wanted to do in my life. Then I discovered musical there, but above all, I discovered that singing, dancing, acting, telling stories, was what I wanted to do in my life. And I've been living in Paris for almost 11 years.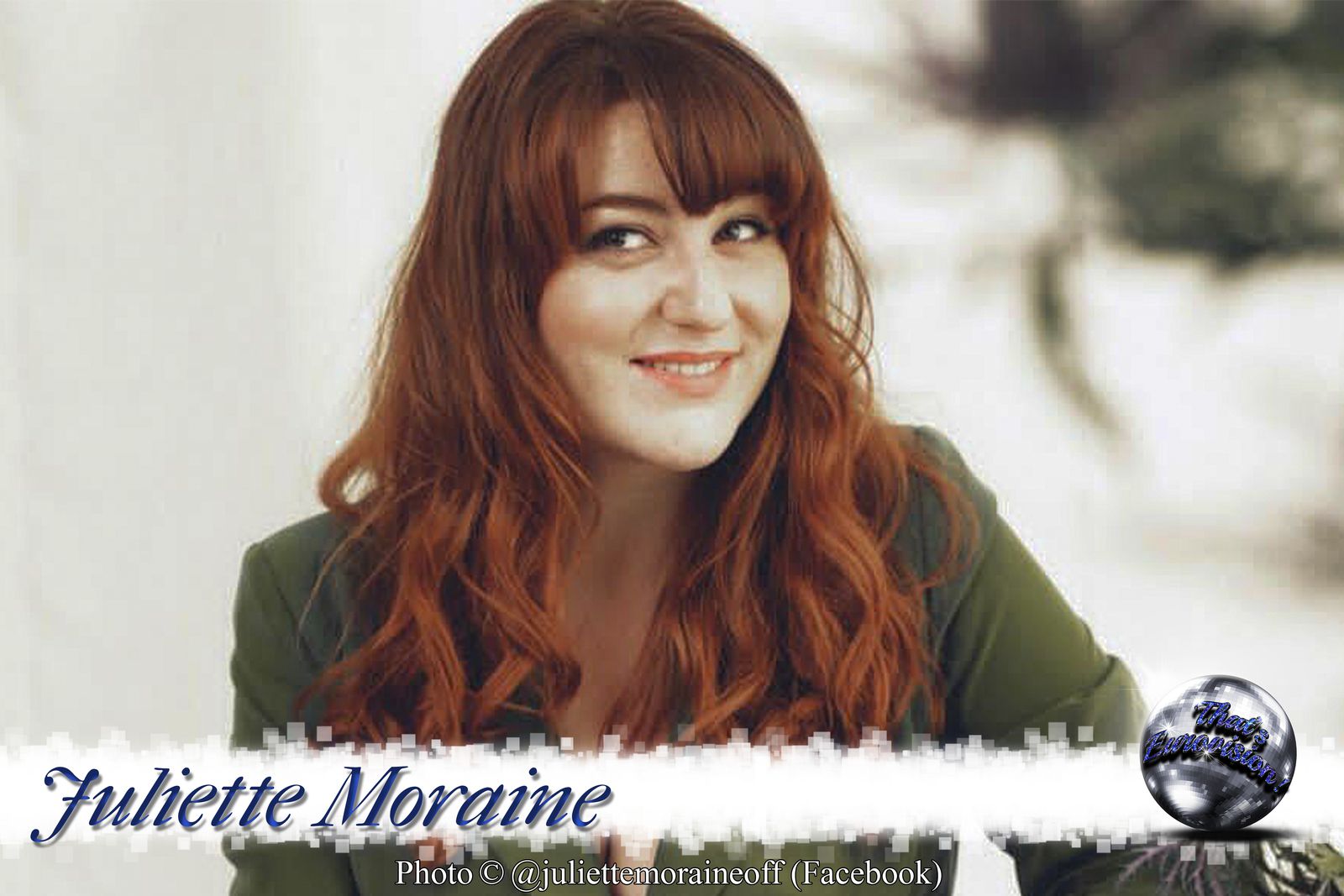 That's Eurovision ! : On your path, there is « Romeo & Juliette », it's a beautiful adventure.
Juliette : Ah la la, this is fabulous! It's a lot of chance too, because when I went to the audition, it was indicated that they were looking for people between 35 and 40 years… I was only 24. « no problem, I try myself… », this is what happened for Eurovision, I tried myself and voilà… my life is made of that.
Musical made me grow artistically too, we must learn to play 8 times a week, to manage the stress, the body, the voice, the life together, and to be far from home… In cultures so different from ours, would it be in China or in Russia, all this shapes the character, personnaly and artistically speaking.
That's Eurovision ! : Eurovision Song Contest is so criticized in France, why did you decide to try yourself in the adventure?
Juliette : A mix of different things… you see, I don't like to do like everybody. When I am told : « It's not fun… in regard to the way it is viewed in France ». But in the end, this Contest is known in the whole world, I defend a song I love and that I find beautiful, I can't see why it would be negative.
So I tried myself in it and I have no regret at all! I would even say that with the artists, we did not change Eurovision image, but perhaps managed to convince people that it could be a great show and that they would feel like watching the Contest this year.
That's Eurovision ! : France 2 proposed us 12 songs, various styles. Your personal history talks to everyone for many reasons, you conveyed your emotion…
Juliette : We live for this, but in any case I live to make people feel things. If I can't do that, this is because I do not do my « job » well enough.
That's Eurovision ! : In your song « Pourvu qu'on m'aime »,
did you write it and draw your strengh from a really personal path?
Juliette : Yes, it's my own history. I don't have anything to hide, I work on myself and it's part of the progression. I pointed that out, telling me « this is what hurts me, so I will make a song with it ».
My father loves me very much, he loved me very much. I would rather say it's me and my relation with others. I had good friends, some of them got in touch with me after the show, they told me « I hope we did not make you feel bad when we were younger », but it was me, I needed to be loved by the whole world, to be seen and accepted. It's a lesson of life for me, it means something to me, it can mean something for you. We loose a lot of time wishing everybody to love us…
That's Eurovision ! : You are an only daughter? Did you suffer from it in your childhood?
Juliette : I have an older brother, my parents did the job. My brother played music and played it well, I felt like doing like him. He's a real support in my life. He was good at school, I had the head in the stars. Music brought a lot to the whole family.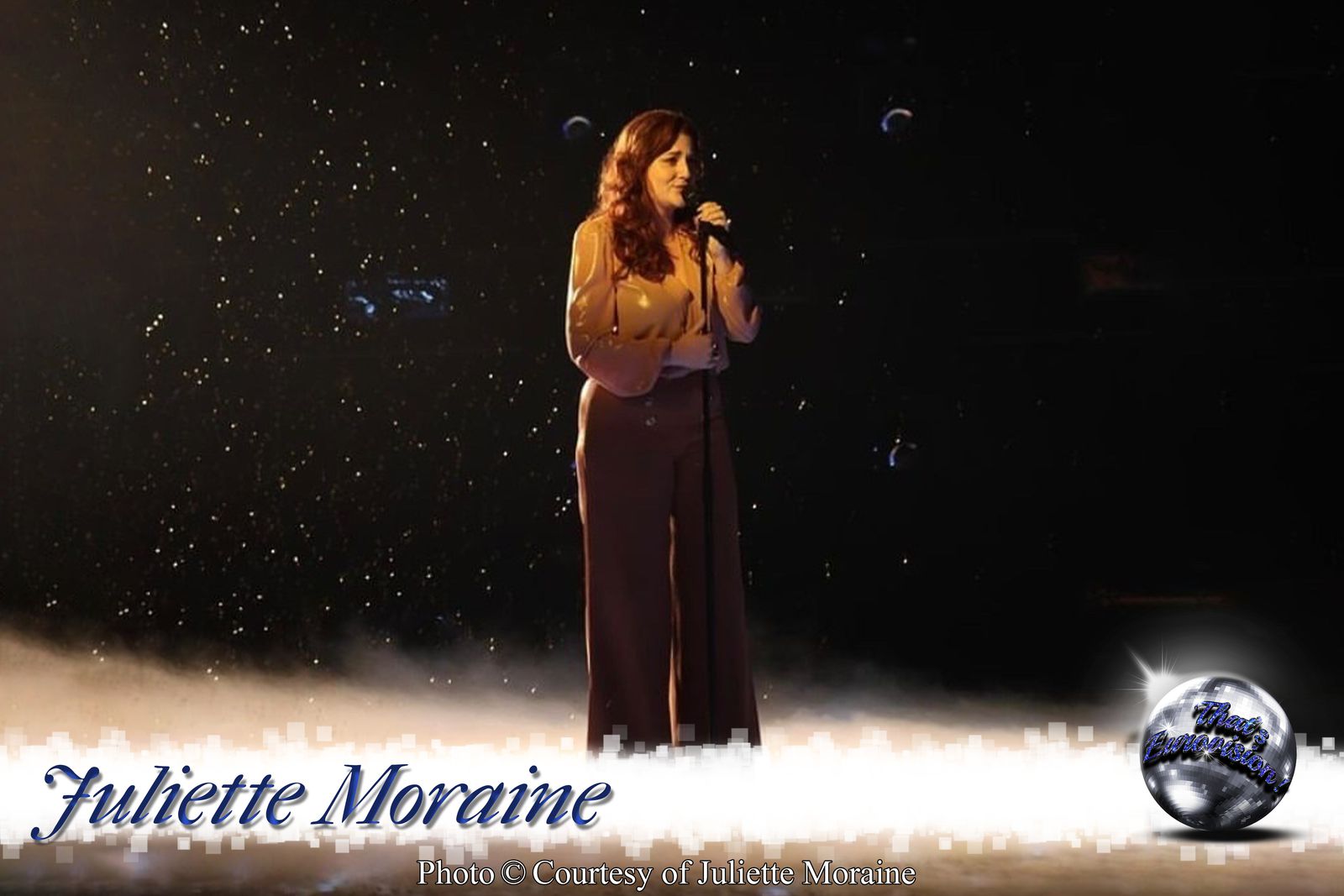 That's Eurovision ! : When I'm talking to you, I can imagine a strong temparement and an exacerbated emotion at the same time, am I wrong?
Juliette : Yes it's a bit of all that, I thought it was a problem to be whole and to have a lot of emotion. Today I think it is a strength. I love very much, I feel sad very much, I'm happy very much...
That's Eurovision ! : I invite you in a particular spot, to have a fantastic dinner, to suprise you, to please you, where do I take you to?
Juliette : Wow... What a beautiful question! If I feel like having fun, you take me to a rooftop in New-York, and we enjoy the city because it is one of my favourite ones, we are just back from a musical, then we have a dinner and we dance on the rooftop.
And if I feel a little more futile, you take me to Bali on a beach, in a restaurant by the sea, we listen to the waves and we look at the stars.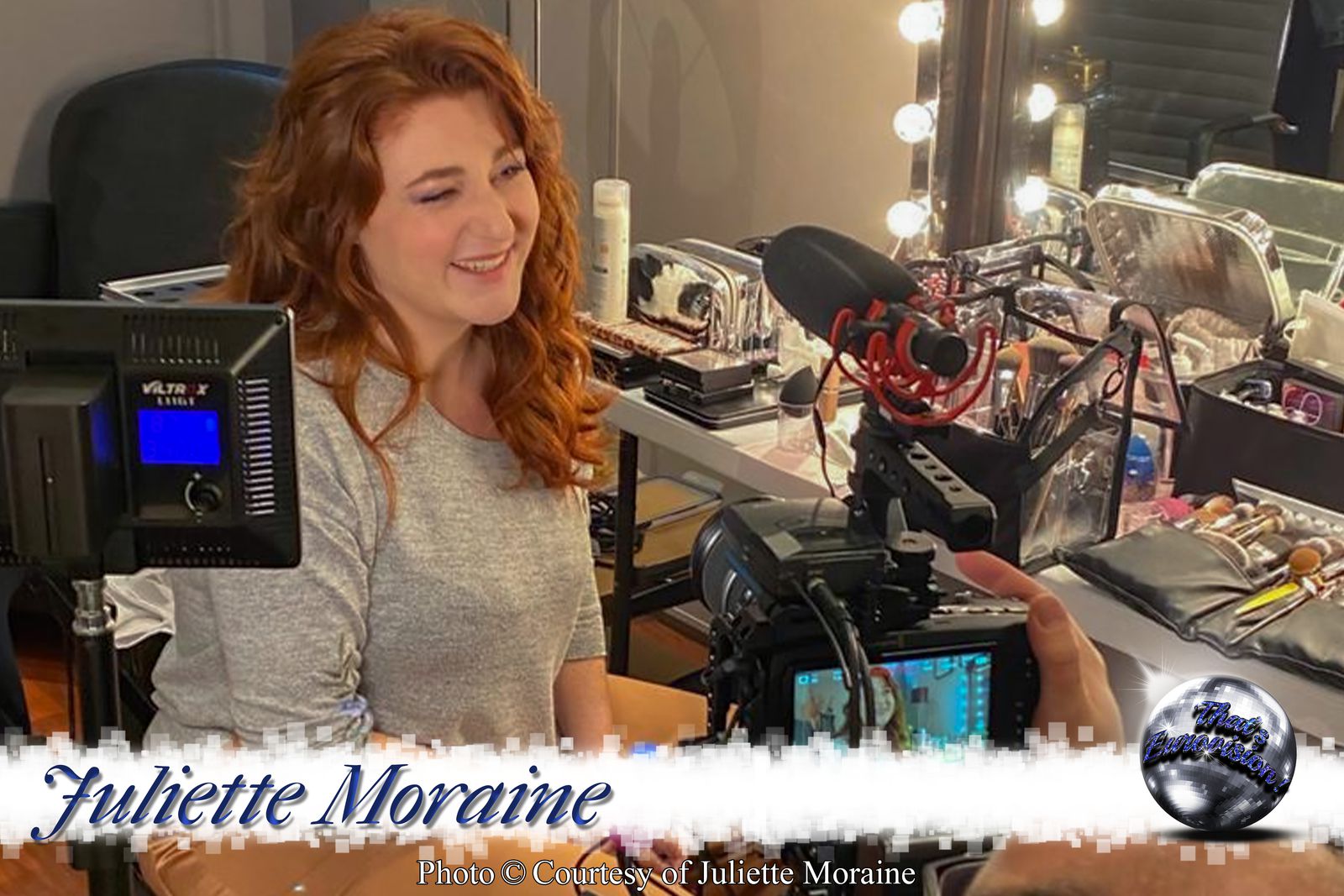 That's Eurovision ! : Which artist would you like to sing with in a duet?
Juliette : I would love to do it with somebody like Sam Smith, somebody with a voice that gives me the thrill. I also love Matt Corby a lot. For the song, we would write it together. I definitely loved to sing with Duncan Laurence! I love him with my heart and I will work with him very soon, I hope so…
That's Eurovision ! : Will this project happen?
Juliette : Well… listen… we wrote to each other! We planned to meet at the beginning of March, at this very moment it is scheduled.
I also know that I will work with Terence James, when we left the show I was euphoric and I started to write straight away. We told us that we would try to work together. He has a great voice, we can't see it enough during the show, but he is a great artist.
That's Eurovision ! : Knowing Terence's origins, will it be « in French or in English »?
Juliette : In both languages (laughs)
That's Eurovision ! : The title of your future album will be « Jusqu'à toi »?
Juliette : « Jusqu'à toi », that's it. We don't know when it will be out. You know, I have no record company yet, things happen at the moment. « Pourvu qu'on m'aime » is the project of the moment, we do our best so that it is played on radio, on TV.
That's Eurovision ! : I suppose you have been contacted since we saw you on TV?
Juliette : I have been told « perhaps we don't know that you have no record company », all the other artists have one. Anyway it will be done, even as an independant, I'm not afraid of that, it will be done.
That's Eurovision ! : It's quite significant that the two first songs of the ranking are emotional ones.
Juliette : Yes, it sounds good, it's only pleasure! People need that.
That's Eurovision ! : At the moment of the results, Barbara burst into tears in your arms, was it the beginning of a friendship?
Juliette : We had a crush, humanly and artistically speaking. Barbara and I have the same fate, the same things make us vibrate, the words, the histories, particular melodies. We don't feel like beeing forced into a standard mold, that is to say what is popular today. It's a bias, a risk as well.
When she fell into my arms, I told her to enjoy and to receive, she's been waiting for years, giving to everyone and she didn't receive the love she deserves yet. It reassured us to think we did what we loved and that it pleased people.
That's Eurovision ! : Listening to you, it confirms that you have this great human quality, you talk about the others with heart and a lot of generosity. It reveals such a beautiful personality.
Juliette : (laughs), oh thank you…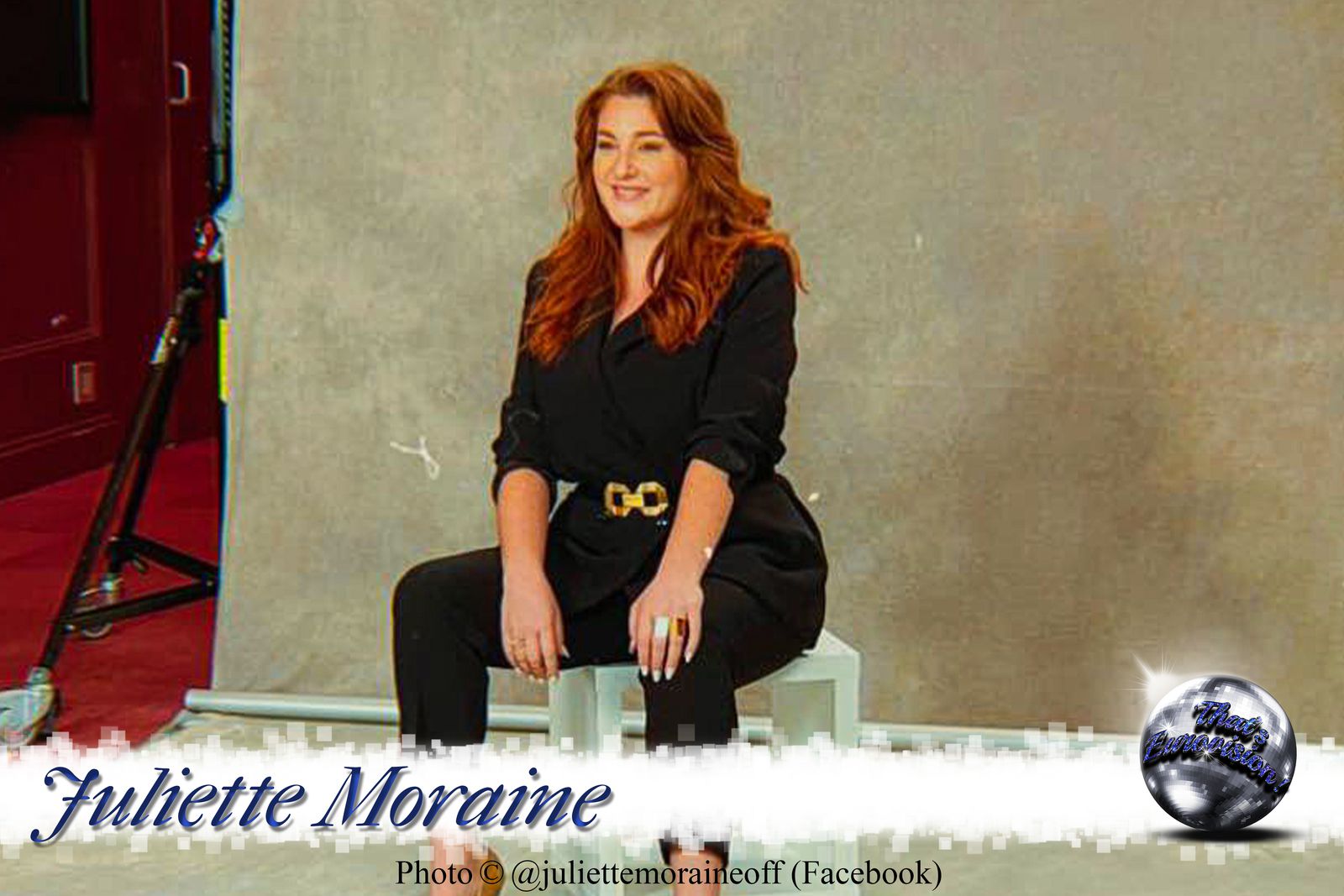 That's Eurovision ! : You step back in time and you meet the 10 years old Juliette, what is the advice you give her?
Juliette : I tell her to love herself more and that she deserves more. I spent a lot of time thinking the others knew better for me, that I could expect very little… and I can always do the same today : you give me crumbs and I make a great feast of them.
Today I don't want more, I feel better, and I know that I deserve more to be able to give so much, because I have a lot to give.
I lost a lot of energy and I think that the little Juliette lost a lot as well when she gave to the wrong persons. No regrets, I go forward.
That's Eurovision ! : Is « Pourvu qu'on m'aime » a therapy brought to its conclusion on the Eurovision stage?
Juliette : Absolutely, it's quite mad. I wrote it on February 22nd 2020, I didn't feel so well and I told me « what is your problem? », I began this way « why aren't you happy? » « why do you constantly need something? ».
Actually I was looking for love, the love of the others. I'm surrounded with friends and family. But I had this unfortunate tendency to be seeking all the time, to act to pleased the others, and it was very exhausting.
It's a real therapy, from the moment I wrote it, the one I recorded it in the studio and the moment I sang it on stage, I just grew.
That's Eurovision ! : What would be the word to close this interview?
Juliette : Thank you for spending time to listen to the song, I hope it did you as much good as it did to me. I made an album full of these little things, in which I talk about things that touch me. I make music for people's pleasure. I'm in a hurry to meet you on tour, I've got so much to give on stage. We will enjoy, have fun, cry, and express our emotions because we live for this.
That's Eurovision ! : Thank you so much for spending time with us.
Juliette : Thank you.
Interview : Alain DHALLEWIN
Présentation graphique : Ludovic PICAVET